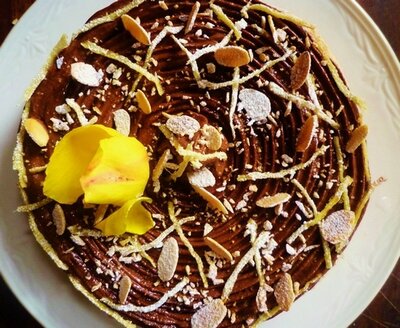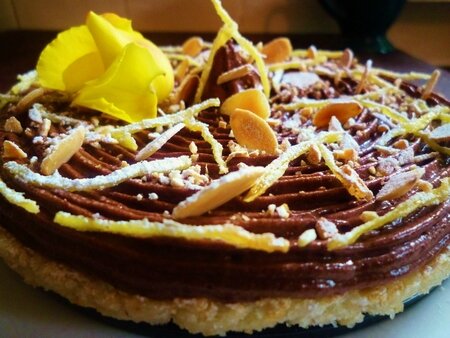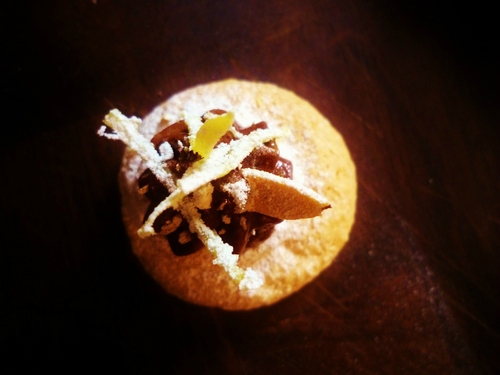 To fully appreciate the anti-fatigue effect, drink a banana-kiwi-citrus smoothie with! By the way, this dessert is butter and cream free...
Dacquoise cake (90% toasted almonds-10% desiccated coconut)

Strong Dark Chocolate Mousse (70% cocoa)

Crystallized Ginger filaments

Single size or 3-4 people.
Pour apprécier complètement l'effet anti-fatigue, accompagner ce dessert d'un smoothie banane-kiwi-agrumes! Au passage, ce dessert ne contient ni beurre, ni crème...
Dacquoise (90% amandes grillées-10% noix de coco en poudre)

Mousse forte au Chocolat Noir (70% cacao)

Filaments de Gingembre cristallisés

Formats individuels ou 3-4 pers.